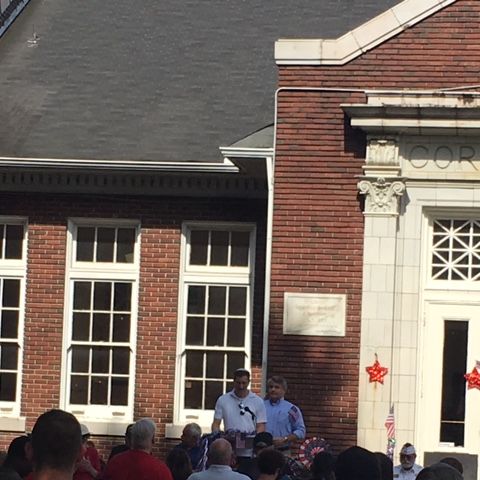 July 4th Invocation
Cordova, TN
Sovereign of the Universe, who created all in love, open our hearts to love all that is good and beautiful in this world. Grant each of us, as brothers and sisters, as kindred souls of every color, creed and conviction here in Cordova, on this July 4th, to listen to one another with love and respect, to hear in one another Your voice, the voice of God, the spirit of Independence. So on this Independence day: 
-Teach us to appreciate our independence as our most precious gift. 
-Guide us to venerate our independence as our most awesome responsibility. 
- Join us to celebrate our independence as our source of joy and hope. 
May this spirit of independence flow through us to instill in  us a calm confidence, a focused faith and a poised presence so that we may make our lives a blessing,
and let us say, Amen.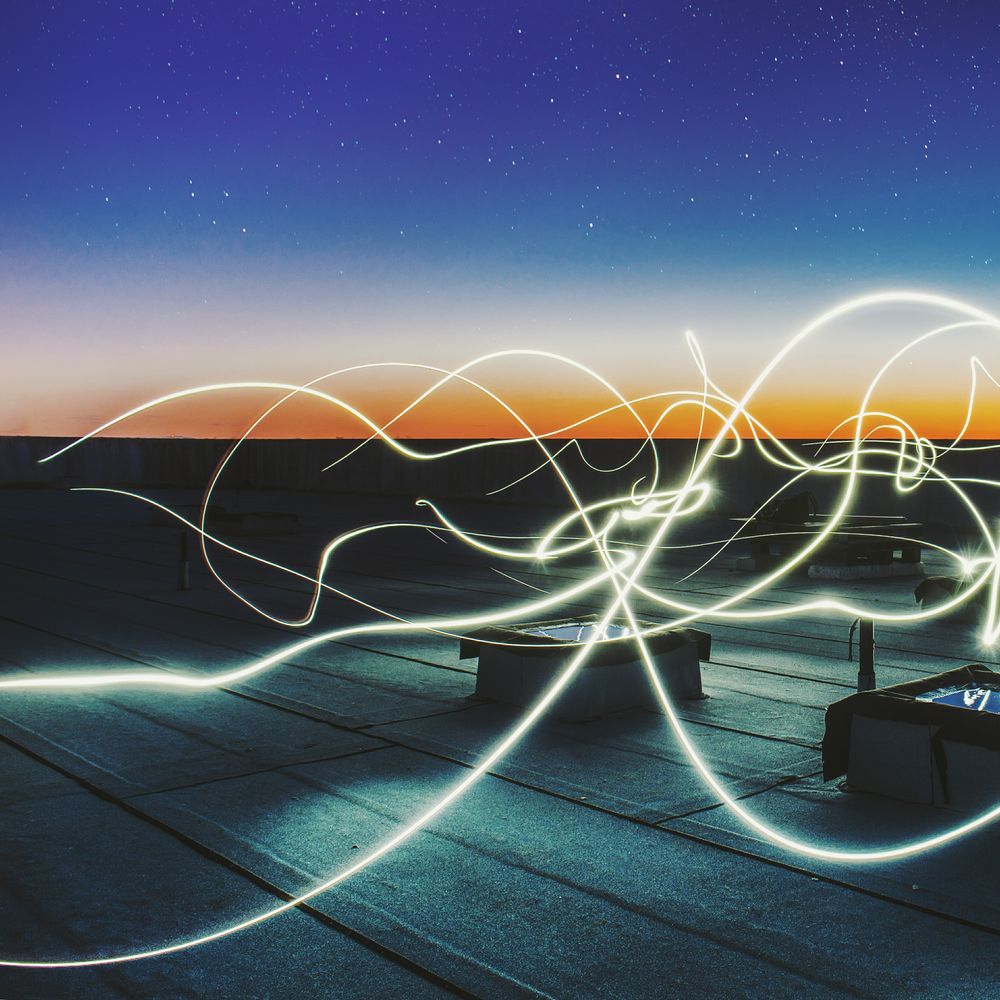 Parshat Shmini 2019
Letting the Shechinah in to Form a Relationship with God
DAVAR ACHER BY: 
RABBI FEIVEL STRAUSS
In his commentary on Parashat Sh'mini, Rabbi Ben Spratt articulates a profound and nuanced understanding of two levels of holiness, and states that going to a higher form of holiness involves "moving from isolation to integration, from distinction to connection, [and as a result] God comes to dwell [among us]." It is in this space I wish to introduce into this conversation a davar acher (another word) based on the same section (Lev. 9:22-3) that shares another way to ensure God's coming to dwell among us. We read:
"Aaron lifted his hands toward the people and blessed them; and then he stepped down after offering the purgation offering, the burnt offering, and the offering of well-being. Moses and Aaron then went inside the Tent of Meeting. When they came out, they blessed the people, and the Presence of the Eternal appeared to all the people." (Lev. 9:22-23)
After "Aaron lifted his hands toward the people and blessed them," he fails to invite the Divine Presence to dwell among the people. This idea is developed by the 11th century commentator, Rashi:
"Davar acher: Once Aaron saw that all the sacrifices had been offered and all the procedures had been performed, and yet the Shechinah [God's Presence], had not descended among Israel, he was distressed. Aaron said, "I know that the Holy One, blessed is God, is angry with me, and on my account the Shechinah has not descended among Israel." So Aaron said to Moses, "My brother Moses, is this what you have done to me, that I have entered and been put to shame?" At once, Moses entered the Tent of Meeting with Aaron, and they prayed for mercy. Then the Shechinah came down to dwell among Israel." (Rashi on Lev. 9:23)
Aaron fails as a priest when he relies on the perfunctory performance of the rituals and blessings. Moses teaches his brother Aaron that bringing holiness into the world begins by first building a personal relationship with God. Only when Aaron addresses his own unhealthy relationship with God, can he become a vessel for the Divine.
Carl Jung reminds us that people "often ask why God does not speak to them, as he is believed to have done in former days. When I hear such questions, it always makes me think of the rabbi who was asked how it could be that God often showed Himself to people in the olden days while nowadays nobody ever sees Him. The rabbi replied: 'Nowadays there is no longer anybody who can bow low enough.' " (Jung, Man and His Symbols).
Aaron learns to "bow low enough," to look inside himself. Aaron needs an honest dialogue with God to engage in personal introspection and prayer, and thereby find wholeness and holiness in the "context of his own soul." Only then can Aaron successfully invite God's Presence to dwell among the people.  
We too, like Aaron, have the potential for channeling holiness into our lives and to others. "The extent we function and grow within the context of our own souls," explains Rabbi Edwin H. Friedman, "and abet the emergence of our own selves (by a willingness to face life's challenges and oneself), our spirituality and our tradition will spring naturally from our being." (Edwin H. Friedman, Generation to Generation: Family Process in Church and Synagogue [NY: The Guilford Press, 1965]).
May we, like Aaron, grow within the context of our own souls so that spirituality, blessing and holiness will spring naturally from our being to others. Amen.
Rabbi Feivel Strauss is the senior educator at Temple Israel in Memphis TN.
3/30/2019https://reformjudaism.org/learning/torah-study/shmini/higher-holiness-through-connection-collectiv
COMMUNITY, FAITH, FOOD, JUSTICE 
Interfaith, Hope, and Love 
September 11, 2017 
2 min read
For the anniversary of 9/11, we share words of hope and love from four inspiring local leaders: 
"My hope is to see a time where people can get past fear and ignorance, can overcome these two negative feelings, and empower themselves with courage and knowledge. I think the world will be a much better place." Dr. Bashar Shala, Chairman of the Board of Trustees, Memphis Islamic Center 
"Love is something that should be without any level of condition. Just because I can put my faith in the fact that you care about me as a human being, and you can put your faith in the fact that I care about you." Terri Lee Freeman, President, National Civil Rights Museum 
"Love for me is getting outside of myself and coming to an appreciation of the other. To realize that the natural tendency of human beings is to be afraid of the stranger or the other, but that if we will not let fear and ignorance rule us but will instead act in love, do loving things. It's not just a feeling, it's not just a thought; it's an action. We put all that together then, to me, that's love." Dr. Steve Stone, Retired Founding Pastor, Heartsong Church 
"My hope is that we continue to see differences in one another and be excited by those differences and see how those differences can awaken our hearts to help us grow in our own particular paths." Rabbi Feivel Strauss, Senior Education Rabbi, Temple Israel 
These words are accompanied by images including: Muslim prayer at the 10th annual Memphis Interfaith dinner which brings people of all faiths together to break bread during Ramadan; the interfaith prayer service commemorating the 125th anniversary of the Peoples Grocery lynching; the annual spring picnic of Memphis Islamic Center and Heartsong Church which, this year, was also a surprise retirement party for Pastor Stone; a pro-immigrant/refugee march to the National Civil Rights Museum; sharing cuisine and culture at the 2nd annual MusliMEMfest, a "celebration of community to enrich the human experience;" sharing laughter and love at a dance fitness class of women from over 17 countries; the annual Thanksgiving interfaith service which has brought people of Jewish, Christian, and Muslim faiths together for almost 20 years; and Muslim prayer outside the National Civil Rights Museum at the Lorraine Motel. https://www.watchlovework.org/interfaith-hope-and-love/
ARTS & CULTURE, PEOPLE 
My Israel Story #60- Rabbi Feivel Strauss 
BY JCPCONNECT- MAY 16, 2018 
We're marking the 70th anniversary of the founding of Israel with a year-long celebration! Keep an eye out for "Memphis Celebrates Israel at 70" branding at your synagogue, at events around town, and online. In this My Israel Story series, we're asking Memphians to tell their personal Israel stories. Do you have a story to tell? 
I remember falling in love with Israel in the summer of 1993. She was more than I imagined – so full of energy, so beautiful – and in the process, I learned so much about myself. At the end of my eight weeks at the Alexander Muss High School in Israel, I knew I had to go back. My second date would be my trip to Israel on the March of the Living, but it was only after graduating from high school that I made my first big decision to start a more long term relationship. Though my friends and family urged me to stay in the U.S. to study at Brandeis or Columbia, a rabbi I trusted gave me the courage to move to Israel and study in a yeshiva (seminary) after high school. 
After two years in seminary, I decided to study in an Israeli hesder yeshiva in the Golan. During my long days studying in the Beit Midrash (house of study), I understood that relationships require hard work and that love is about giving. Up to that point, when I said, 'I love Israel', it was because of what Israel did for me; now I was realizing that loving Israel was about what I could contribute. 
The Talmud teaches that God gives three precious gifts that can only be merited by refining oneself through difficult work: Torah, the land of Israel, and Olam Haba (Heaven) [see Brachot 5a]. 
It was time for me to join the IDF. Fortunately, I did not have to go at it alone, because I was able to enlist with 20 of my classmates who all enlisted as infantry in the Golani Brigade. Still, being a lone soldier was not easy and I had a better sense of the contributions made by earlier generations to establishing the State of Israel. Of course, my parents were delighted when I finally started college at age 22, attending Bar Ilan University, located just outside Tel Aviv. 
Moving to Jerusalem for rabbinical school was magical. Jerusalem is an urban city, even more diverse than Tel Aviv, with Jews, Muslims, and Christians, secular and religious living in surprising harmony. Just waiting on line at the post office is a cross-cultural event!  However, the most magical moment for me was the open-mic night at the local comedy club where I first met Abbie. (We actually had our engagement party at that very comedy club!) Abbie encouraged me to run and we ran in the first Jerusalem marathon. Running through the scenic hills of Jerusalem was almost as memorable (and increased my heart beat as much) as the night I proposed to Abbie next to the Montefiore Windmill in the Yemin Moshe neighborhood overlooking the Old City. 
I hope I have given to Israel as much as I have gained from her. To be a part of "Israel at 70" for me is to be part of one of the greatest experiments in Jewish history. At its core, this is a love story, a relationship where we have faith in one another and where we push one another to be our best.https://jcpconnect.org/my-israel-story-60-rabbi-feivel-strauss/